Bjørn "Nekbreker" Gunnarson
From Bluepelt Wiki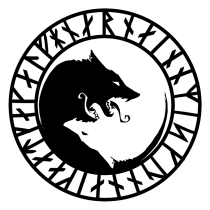 The Story so Far:
Tap out is voortgekomen uit een Noorse kinfolk vader en zijn Get ahroun moeder. Hij is opgegroeid in het sept Immerkrieg.
Tijdens de ontzetting van de Veluwe heeft hij meegevochten. Aldaar is hij uitgenodigd door Touchdown om mee te komen naar Delft.
Na een challenge, is hij lid geworden van het pack Dire Wolves.
Toen dit pack uit elkaar viel, heeft hij uitgedaagd voor pack Howling Wind.
Tap out heet sinds november 2018, Nekbreker. Hij is een adren geworden van de Get of Fenris.

Rank:
Pack:
Positions: