Dire Wolves
From Bluepelt Wiki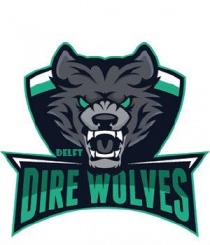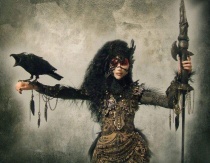 Their Story so Far:
Een divers pack gevormd in de zomer van 2017. Sinds de splitsing van Garou Nation tussen Sanctum of Gaia en de Concordat of Stars waren de Dire Wolves de eerste die zich openlijk uitspraken als pack vóór de Sanctum of Gaia
Toen Uktena de packs van het Sept opdrachten gaf, waren de Dire Wolves de eerste die hun opdracht voltooide. Ze wisten de Kindermaker, een oude vampier die de Wyrm diende te stoppen en te vernietigen.

Hoe het pack hun totem naar Delft brachten: De Vrouwe van de Strijd kijkt mee
Tijdens de bijeenkomst in februari 2018 zijn de Dire Wolves het sterkste pack van Delft geworden, met hun challenge tegen pack Equinox.
Known members:
Previous Members:
Powerplay, Get of Fenris, Ragabash, Homid, Fostern.
Changed his heart of the Get of Fenris to the Wendigo, and left his life behind.
Went out to find his true fate in a spirit quest.
Totem:
Morrigu en haar drie aspecten:
Macha; de personificatie van de Strijd.
Badb; de personificatie van Razernij.
Nemain; de personificatie van Verwarring.
Sept Positions:
Eyes of Apollo, Elder Galliard of the Bluepelt Sept.
Tap out, Challenge Master of the Bluepelt Sept, Elder Philodox of the Bluepelt Sept.
Territory:
De Dire Wolves claimen Tanthof oost en west, Voorhof, Buitenhof en Delfse hout.